"Frank Rehak is highly respected as one of the most individual of modern trombonists."
Leonard Feather, The Encyclodepia of Jazz, 1960

From Doug Robinson:

Frank was my mentor and friend for over 15 years, and in addition to hearing his stories in the flesh, I've read everything I could get my hands on about him. In my opinion, there is no better printed biography of Frank Rehak than the wonderful interview conducted by Cadence Magazine in 1984, then edited and published in the ITA (International Trombone Association) Journal in 1987 after it was updated by his wife Sandy Rehak Barty, Emily Qwist and Sue Hummel. It's a great read that will take you through all the ups and downs of Frank's career, in his own words.

I've included the ITA interview in its entirety here: ( ITA INTERVIEW )  but for those who only have a limited amount of time, I've posted a brief synopsis of the life and musical career of Frank Rehak below.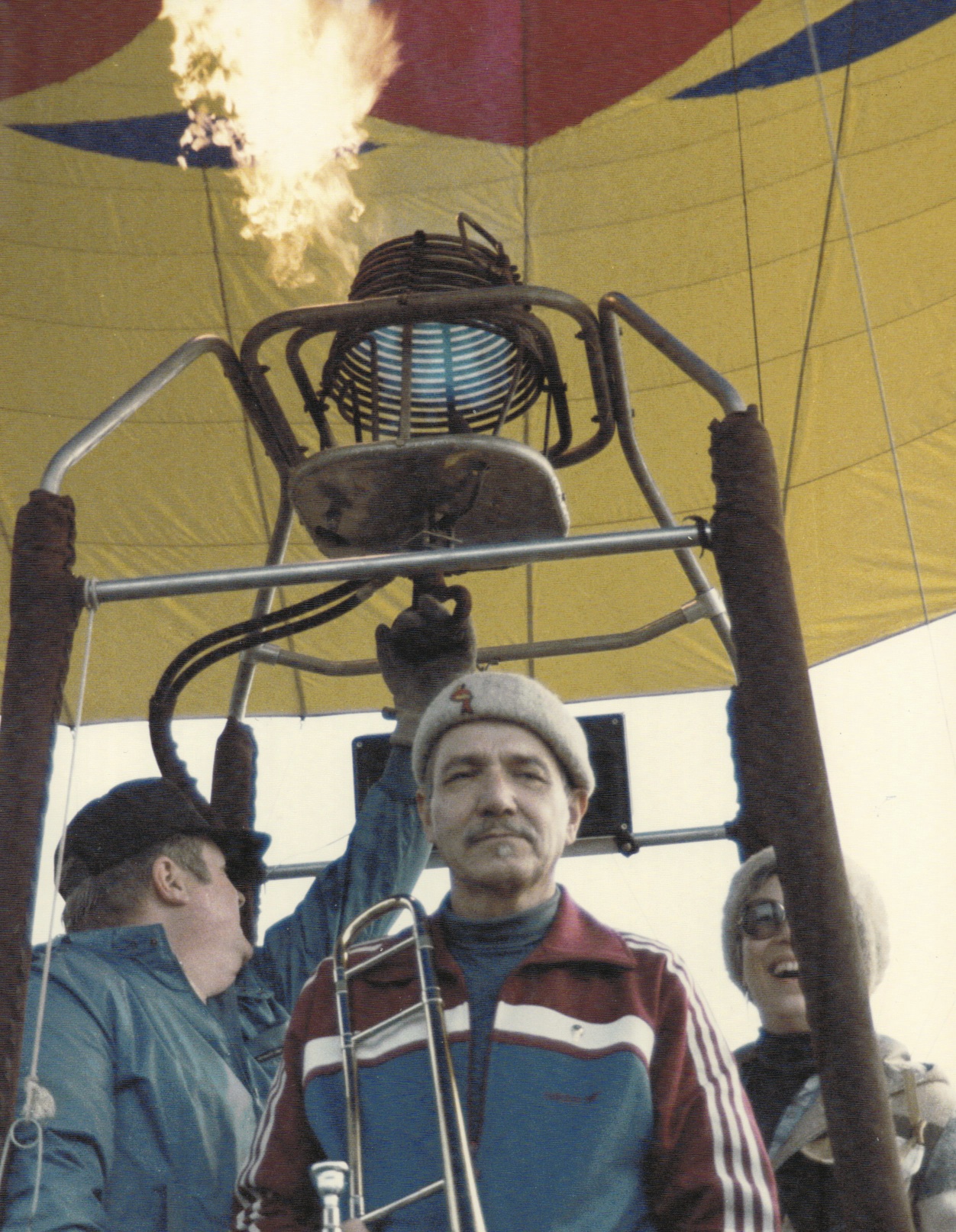 Frank was born on July 6, 1926 in New York City. From the time he was only six, he was studying cello and piano. By the time he joined the Navy, he was also an accomplished baritone horn player...who hated jazz music. However, given the choice between playing in the Navy jazz orchestra or loading ammunition on an aircraft carrier, Frank made his choice and switched over to valve trombone without any real knowledge of how to play in anything but the first position. Somehow, he pulled it off and his career as a jazz player had begun.

He first came to fame in 1949, when he joined Gene Krupa's Orchestra along with fellow trombonist Frank Rosolino. Besides from having stints with the Woody Herman Big Band in the mid 50s, his most famous job came when he became a trombonist with Gil Evans' Band in the late 50s.

During this time he was the lead trombonist on many of Miles Davis' recordings with the Gil Evans Orchestra and also appeared on The Sounds of Miles Davis, a television program that showcased the music from Kind of Blue (1959), as well as original compositions and arrangements by Gil Evans. In 1958, he recorded with Melba Liston and other trombone stars on her classic, Melba Liston and Her 'Bones. He was also an in-demand studio musician for pop and jazz recordings, including classics by Michel Legrand and Art Blakey. Although he was a top call sideman, his only session as a leader resulted in one solo record on Jazzville Vol. 2. 

John Cage composed the Solo for Sliding Trombone part to his Concert for Piano and Orchestra specifically for Rehak.
As a player, Rehak was noted for his highly developed sight reading ability, and the smoothness of his playing which few others could match. He was also noted for his control in the upper register, and for his ability to switch styles easily.

Unfortunately, his heroin addiction got in the way of his playing, and in 1969 he entered Synanon to kick his heroin addiction for the last time. After cleaning up, Frank began to play again but decided to remain a resident of the Synanon community in order to set an example for other recovering addicts.  Although he never again got back into the studios, he did record some with his fellow friend and musician Doug Robinson, who was the last person to ever record him. Several of those previously-unheard collaborations are posted on this website. 



Rehak died in 1987 from cancer.